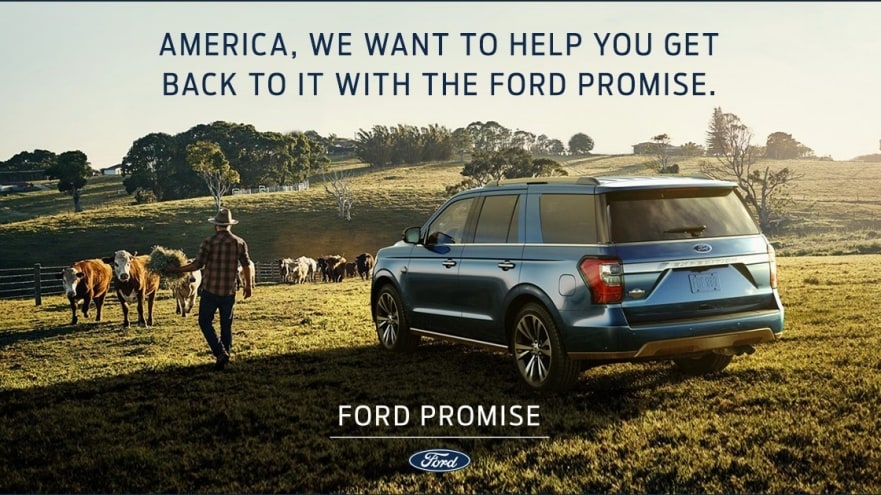 As Team Ford of Steubenville, OH continues to help customers find the perfect vehicle for their situation and lifestyle, Ford has launched a new program that provides buyers and lessees an added layer of protection and peace of mind—
The Ford Promise
.
Under the Ford Promise, customers who buy or lease an
eligible Ford vehicle
through Ford Credit can return the vehicle if they experience financial hardship due to loss of employment.
Available until September 30, 2020, the Ford Promise extends to new and pre-owned 2019, 2020, and 2021 Ford vehicles purchased or leased new and certified pre-owned vehicles financed through Ford Credit at your
Team Ford Steubenville
location. If you experience involuntary job loss within a year of the purchase or lease of your vehicle and meet a few additional criteria, you'll be able to return your vehicle with no adverse effects to your credit score.
To learn more about the Ford Promise Program's conditions and restrictions, and assistance finding the right Ford vehicle for you and your family, contact your Team at (740) 283-4131.