Dependability in a Modern Package: the 2017 Ford Edge
Many of our customers, here at Team Ford Lincoln, are families in need of a quality Sport Utility Vehicle. SUVs offer a level of dependability, interior spaciousness, and safety that may other body styles do not. These features, and designs, make them perfect automotive options for a modern family.
We see every day how powerful Ford vehicles are on the road, and the level of stability they offer to drivers. That is why we often suggest families check out the 2017 Ford Edge.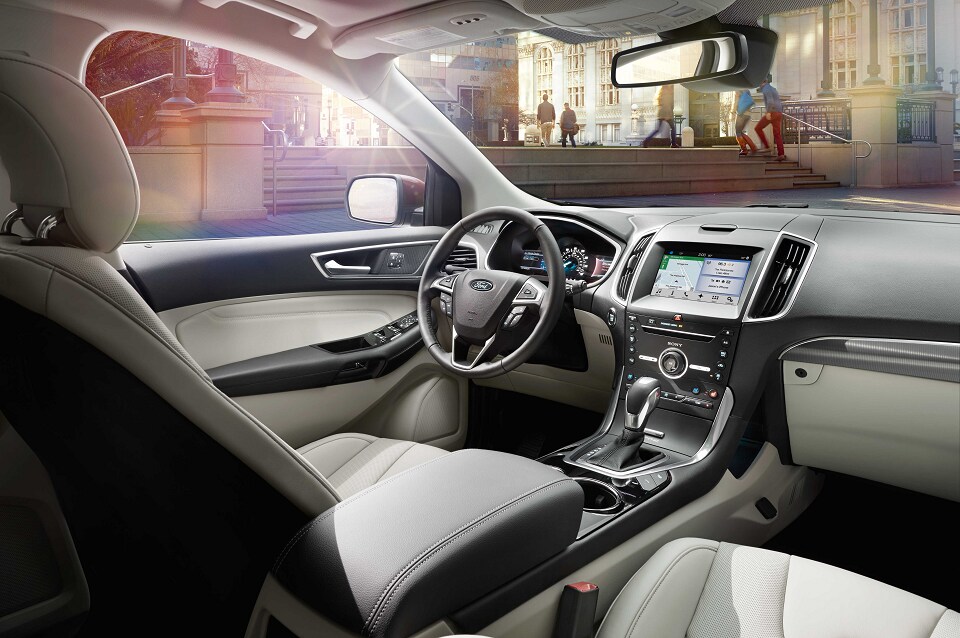 Distinct Design Meets Unique, Modern Features
Ford vehicles have always been uniquely designed, and are instantly recognizable on the road. When you think of the Ford F-150, for instance, you can immediately picture what that truck looks like, even if you are not well-versed in automotive knowledge. The same goes for the 2017 Ford Edge. With a gorgeous combination of sleek design, chiseled features, and vibrant coloring, this is an SUV that elevates itself through quality design.
Test Drive a 2017 Edge Today!
This modernity extends to the interior design, and the incredible features that are easily accessible. The seats are built to offer the maximum amount of comfort during your driving experience, and the cabin has been designed to offer a smooth ride.
Add on top of that the cutting-edge safety technology, and the contemporary entertainment features, and you have a wonderfully modern, comfortable, memorable driving experience for you, and for your family.
You will also have the ability to choose from four different trim levels, from the 2017 Ford Edge SE to the 2017 Ford Edge Sport.
Visit Us Today to Learn More About the 2017 Ford Edge
If you would like to learn more about our selection of Ford vehicles, or if you would like to ask any immediate questions, our team would be more than happy to help you find the best automotive option for you and your family.
Stop by Team Ford Lincoln today, located conveniently in Steubenville, OH. A member of our team would be happy to help you set up a test drive with your favorite Ford model.
We proudly serve drivers across Steubenville, Weirton, WV, Burgettstown, PA, Colliers, WV, New Cumberland, WV, and Toronto, OH.