2017 Ford F-250
If you're in the market for a powerful, reliable work truck, there's really only one choice. Ford has become that standard the world over for good reason; Ford trucks are tough enough to get any job done. If you're looking for a truck to impress your neighbors, any truck will do. If you have a job to do and you need a truck that's powerful enough to help you get your work done, there's only one option: Ford.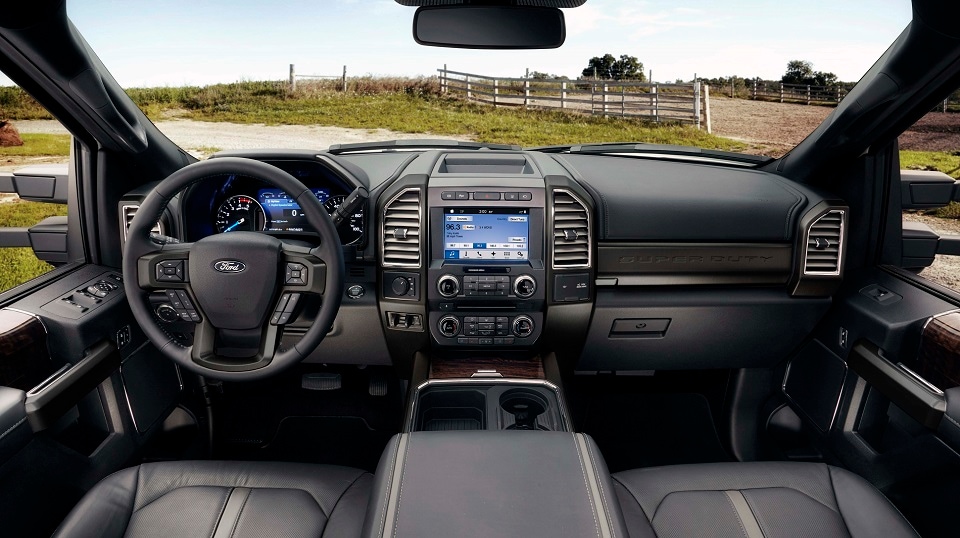 The 2017 Ford F-250 has been fully reworked, and it's more powerful than ever. Ford isn't content to just rest on their laurels, and they decided to make their already powerful trucks even more capable. The 2017 Ford F-250 has tougher underpinnings, more powerful engines, and a roomier interior than previous models. Ford really went out of their way to make it stronger, giving it larger frame rails and crossmembers that are made out of 95% high-strength steel. Of course, all this gets a bit heavy, so Ford cut down on the weight by making the body panels and pickup box out of aluminum, which is lighter and more dent resistant than steel. This all adds up to a truck that is both stronger and lighter than its predecessors.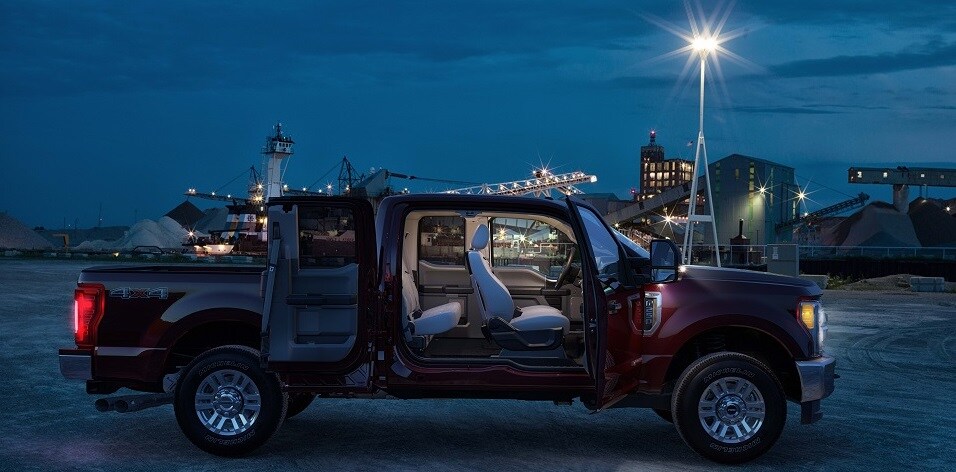 Of course, that's all well and good, but what about numbers? How much can the Ford F-250 haul? The answer is: a lot. The standard engine is the classic 6.2-liter V8 which gives 385 horsepower and 430 pound-feet of torque. For those looking for an engine with a little more oomph, they also offer the 6.7-liter turbodiesel V8, which gives 440 horsepower and a massive 925 pound-feet of torque. A properly equipped 2017 Ford F-250 can tow trailers up to 18,000 pounds and fifth-wheel trailers up to 18,600 pounds. A two-wheel-drive regular cab 2017 Ford F-250 has a maximum payload of 4,200 pounds, and the crew-cab four-wheel-drive version can carry 3,450 pounds.
At Team Ford, we sell 2017 Ford F-250 trucks to everyone in the Steubenville, Weirton, Burgettstown, Colliers, New Cumberland, and Toronto areas. Whether you're looking for the 2017 Ford F-250 XL, XLT, LARIAT, King Ranch® or 2017 Ford F-250 Platinum, we have just the right one for everyone. Come see for yourself what makes Ford trucks so much better than the competition.